PRIVACY

CandidateSeeker.com delivers job opportunity notices via email to you the candidate. We are the only major online recruiting and employment service that DOES NOT post resumes or application forms for viewing by the public OR subscribers. We never circulate resumes to employers.

Submit your application or resume and you can be sure that it will never be posted online or distributed to any employer or recruiter outside our organization without your direct participation and permission. The only people who may ever view your resume are our Query Artists, Candidate Support Reps, and Affiliated Recruiting Staff. Your resume is only used to determine whether you should receive a job opportunity notice.

You don't even have to submit a resume with your private data. A professional fact sheet listing your experience will do just fine. Submit yours now!

SPEED & CONVENIENCE

Opportunity only knocks once! And, if you are not there to open the door, that once in a lifetime career break will pass by never to return.

CandidateSeeker.com job opportunity notices are delivered directly to your email box within hours of their submission by our client employer advertisers. There's no need to check a job posting site daily. If your job comes available, we'll let you know immediately!

When an employer submits a job notice, our expert "Query Artists" determine the best automated search strategy for selecting targeted candidates. Since a trained professional selects the candidate search criteria, you can rest assured that it will be the rare instance when you receive a notice that doesn't apply to your professional experience.
YOU ARE IN CONTROL

Only CandidateSeeker.com and YOU will know that a job opportunity notice was sent your way. Employers using candidateseeker.com never see the list of notice recipients.

Only you can submit a resume or initiate contact. If you like the job, then hit the reply key. If not, trash the notice. From time to time, you might forward a notice to a qualified friend.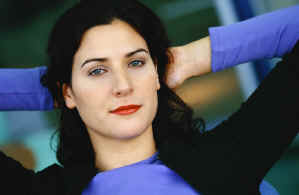 IT'S FREE

Candidates are never charged to use our service. And, we do not allow placement agencies who charge applicant fees to use our service!

SIMPLE & EASY TO USE

Click here to submit your resume or professional fact sheet. We do the rest!

DO YOU HAVE MORE QUESTIONS?

Click here to visit our list of frequently asked questions.